Unbelievably I did not learn much about cocktails until I was already in my 30s, when I attended a one week craft cocktail course for one to learn how to become a craft cocktails bartender. The training was normally for hiring out bartenders to events such as weddings and parties, although I ended up not taking any of those jobs as I focused instead on my growing consulting business at the time. The training was, however, enlightening and I enjoy mixing cocktails for people from time to time.
Here are some of the cocktail drinks I believe are the best for a modern gentleman to drink.
Whiskey Sour
This drink is a mixture of whiskey and lemon; some beginners may prefer to add sugar. It's a refreshing cocktail perfect for the summer. There is a common way to make a whiskey sour, and the proper authentic way to do it. The common way is to mix whiskey with sweet and sour, but the proper way to make an authentic whiskey sour is to use actual lemon juice and egg whites.
Whiskey, lemon juice, simple syrup and egg white should be combined in a shaker along with ice. Shake for about 10 seconds and then strain the mixture into a glass and garnish with a lemon twist.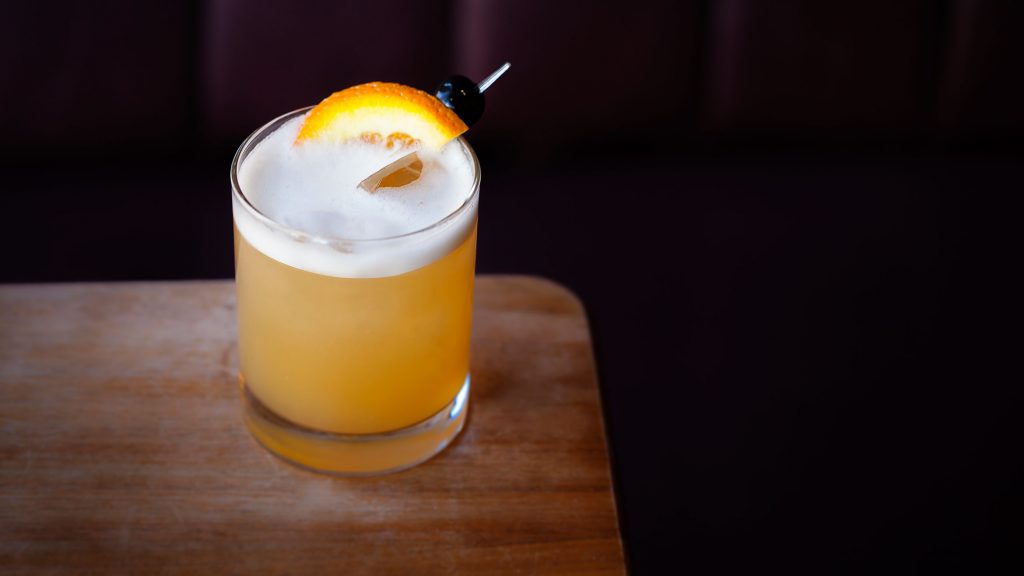 Gin and Juice
This is a cocktail made of gin, orange juice, and grapefruit. It has a smooth fruity taste but don't let that fool you; it's tough.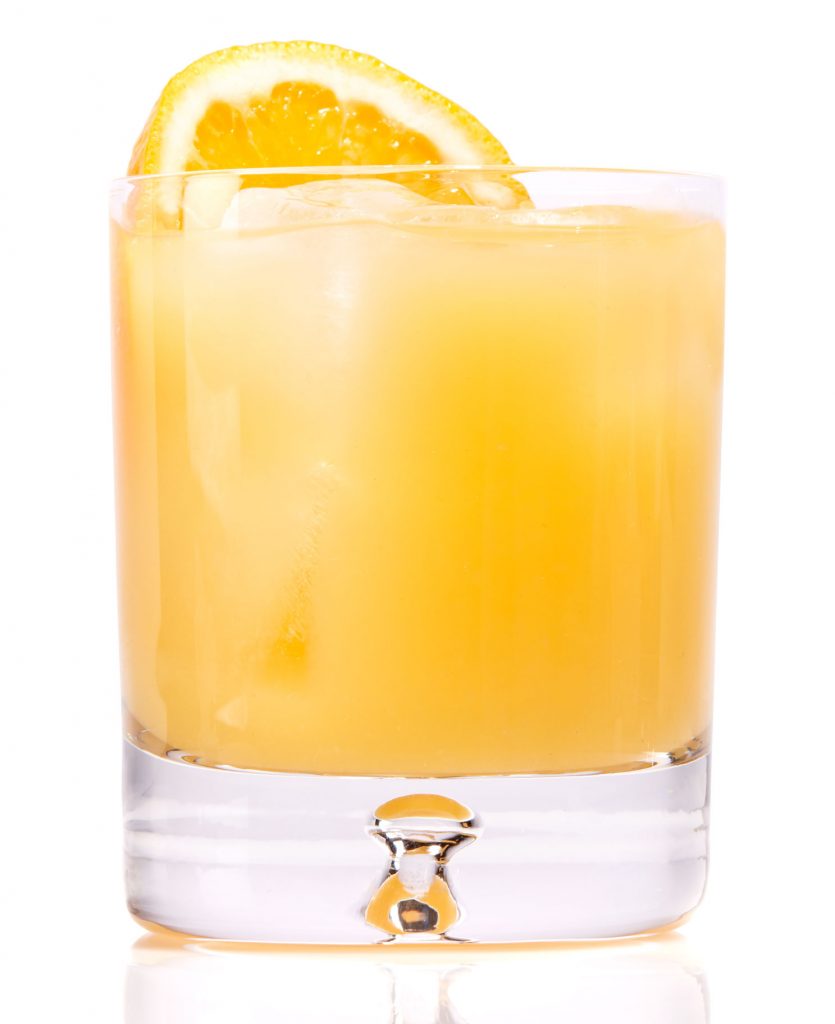 Sidecar
This is a classic cocktail made of cognac, triple sec and lemon juice -without sugar- named after the iconic movie Casablanca, also the name of its glass. It's more challenging than the traditional martini; and served in glasses with the glass rimmed with sugar.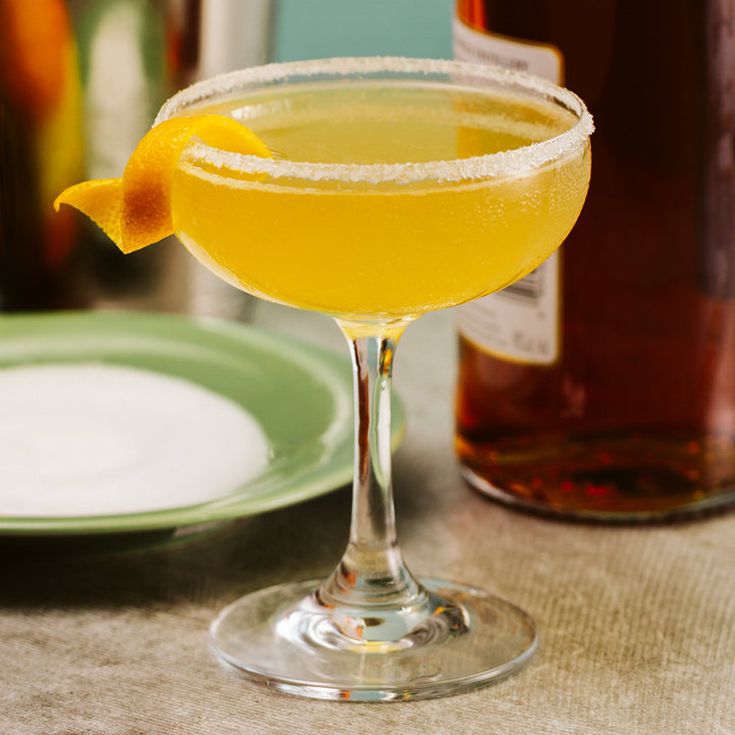 Old Fashioned
An old fashioned can be made generally in two ways; a contemporary style or a classic.
As a classic cocktail it is made of bourbon, bitters, and a bit of sugar water in a glass like this. With the classic style a burnt orange peel is added; with a contemporary, crushed fruit such as cherries are packed with a muddler to the bottom of the glass.
Aside from these differences, the main difference between the contemporary style and the classic is whether you use simple syrup or sugar cubes; classic uses the former and contemporary style uses the later, which are ground into the bottom of the glass with a muddler.
First, place the sugar cube in the glass, then wet it down with bitters and a splash of club soda. Crush the sugar with a wooden muddler, then rotate the glass. Add a large ice cube and pour the whiskey. Lastly, garnish it with an orange twist and serve it with a stirring rod.
You will find the vast majority of bartenders only know how to make a classic style old fashioned, and contemporary style is primarily served in the best Las Vegas casino bars, such as the Aria. It's rarely seen outside of these venues.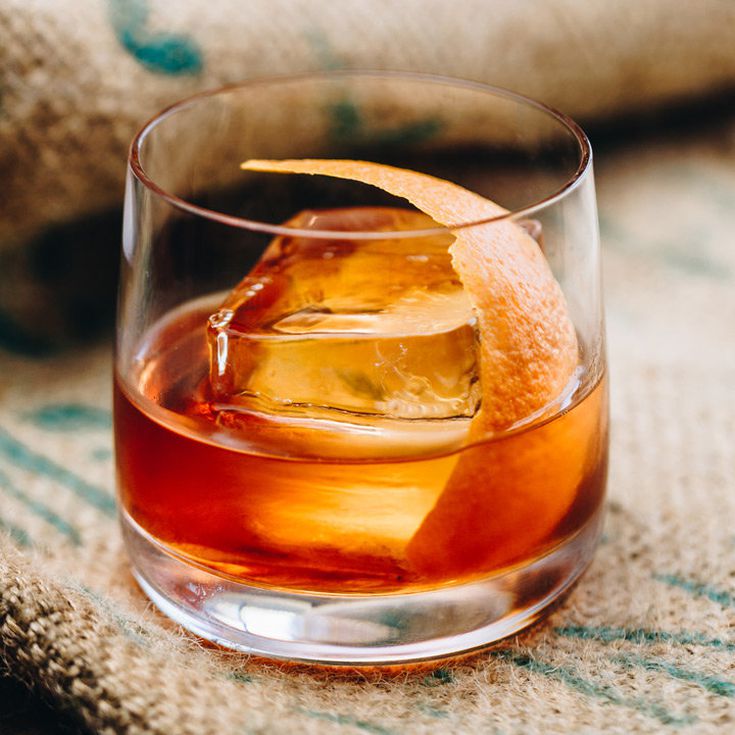 Jack and Coke
It's a mix drink made of half an ounce of Jack Daniels number 7 -or any other whiskey, or rum- with four ounces Coke to make it bittersweet; it's served in a classic whiskey glass. First add ice in the glass, pour two ounces of Coke, add the Jack Daniels, then top it up with the remaining two ounces of the Coke and garnish it with a lime or cherry, as you prefer.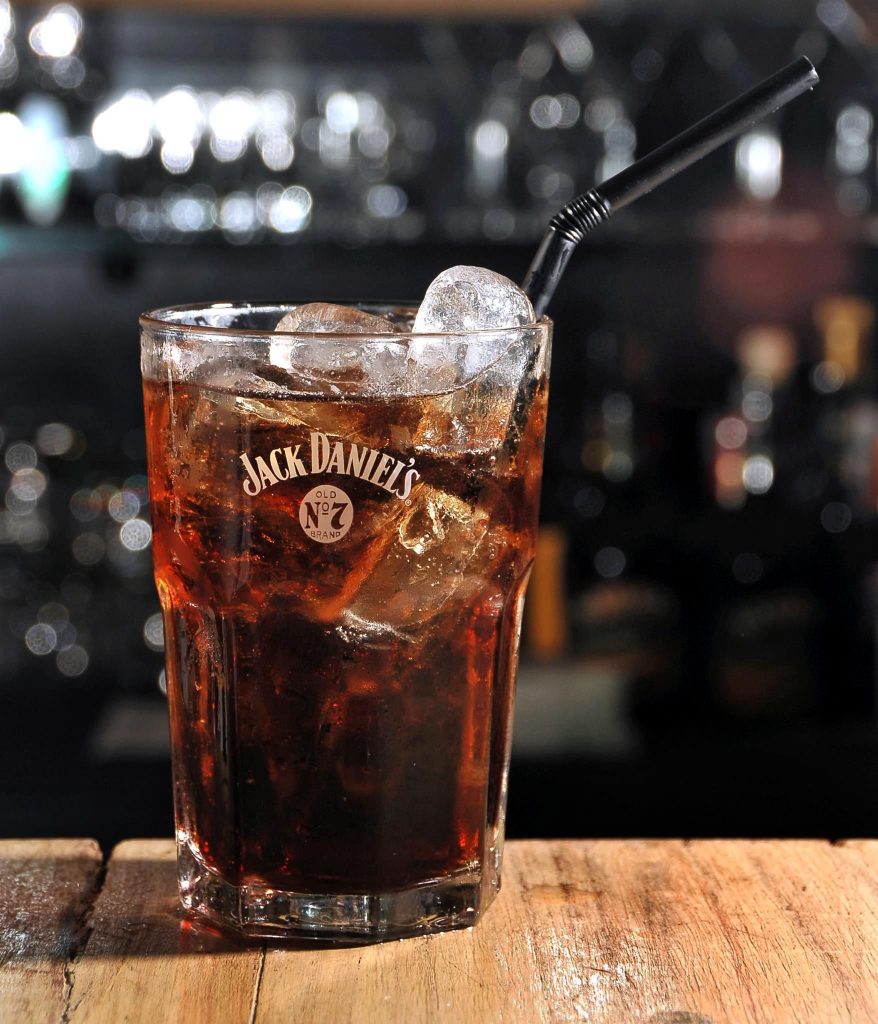 Snakebite
This drink is made of equal parts lager and cider both mixed and poured in a pint glass with no ice. A stout can be substituted if lager is not available. This drink traditionally has been more common in Europe but with the renewed popularity of alcoholic ciders in the USA and Canada, the Snakebite has become a pub staple here as well.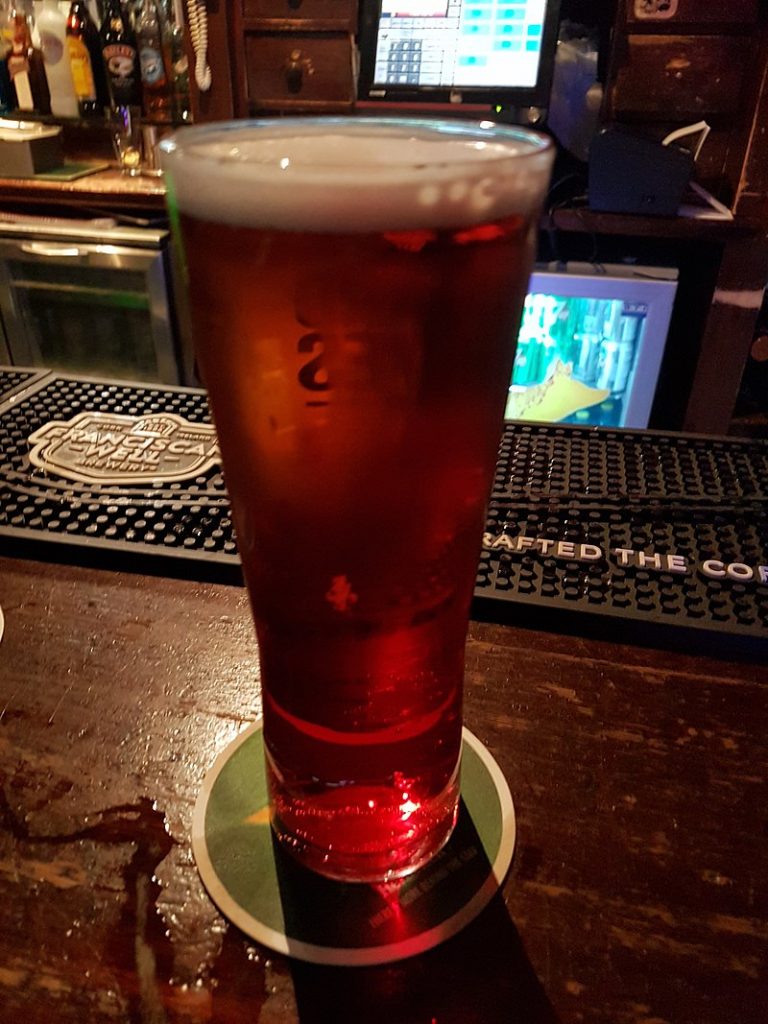 Gold Rush
This is one of the few cocktail drinks that is designed to be drank during the summer season and is most popular in the American south. It's a mixture of bourbon, honey and lemon juice. It's a potent drink but smooth enough thanks to the lemon and the honey. Similar to a whiskey sour, egg white can also be added as well to add a foamy layer to the top of the drink, enhancing the taste greatly.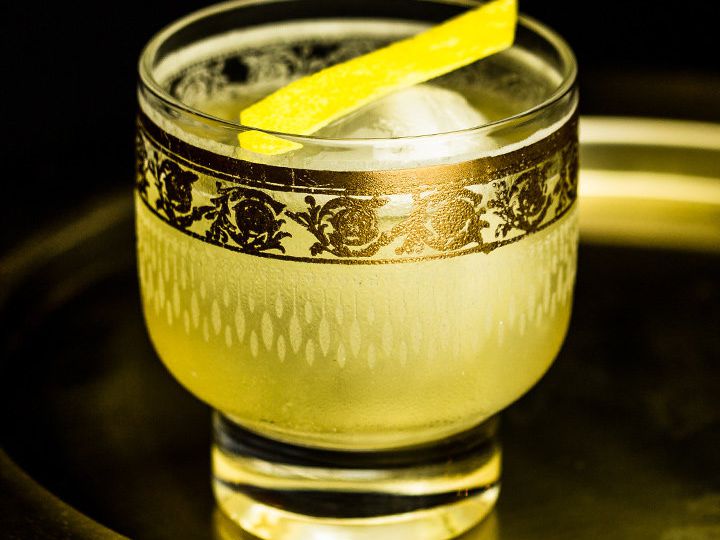 The Godfather
This cocktail drink is named after the infamous movie The Godfather, is a blend of bourbon -or whiskey, up to your preference- and amaretto. It's commonly served in classic whiskey glasses. To make this drink, stir the two ounces of scotch or bourbon and half an ounce of the amaretto well with cracked ice in a mixing glass, then strain over fresh ice into an Old-Fashioned glass.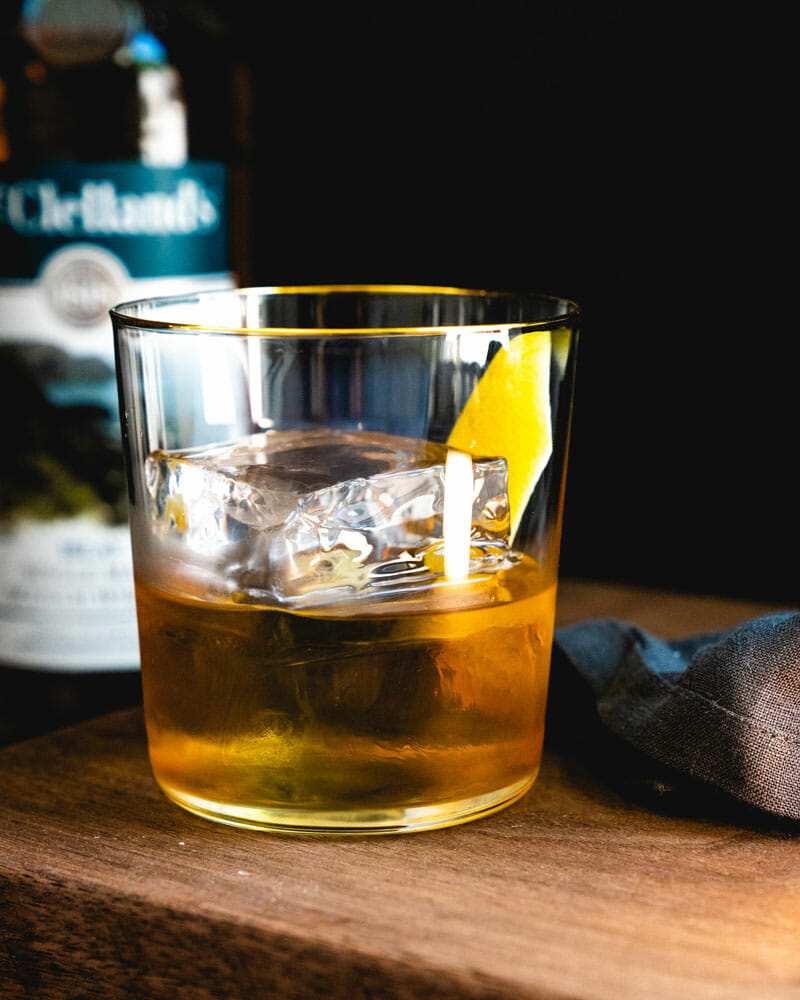 Tom Collins
Tom Collins is a drink made of two ounces of gin -preferably London dry gin-, one ounce of lemon juice, half an ounce of simple syrup, and club soda. On the rocks. It's one of the few cocktail drinks that can be served with fruit, but that's up to you. To make the drink, shake the lemon juice, simple syrup and gin with ice. Strain it into a Collins glass over ice, and top it with club soda and garnish it with lemon and cocktail cherry.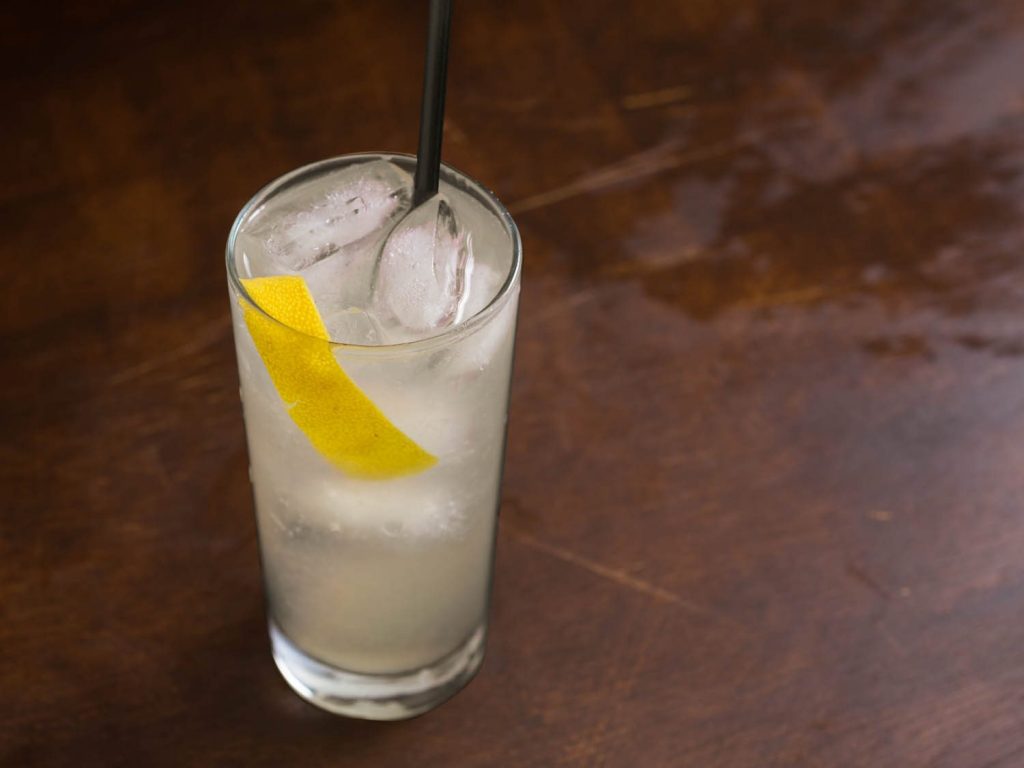 Boilermaker
A pint of beer with a shot of whisky added. A staple of the working class man.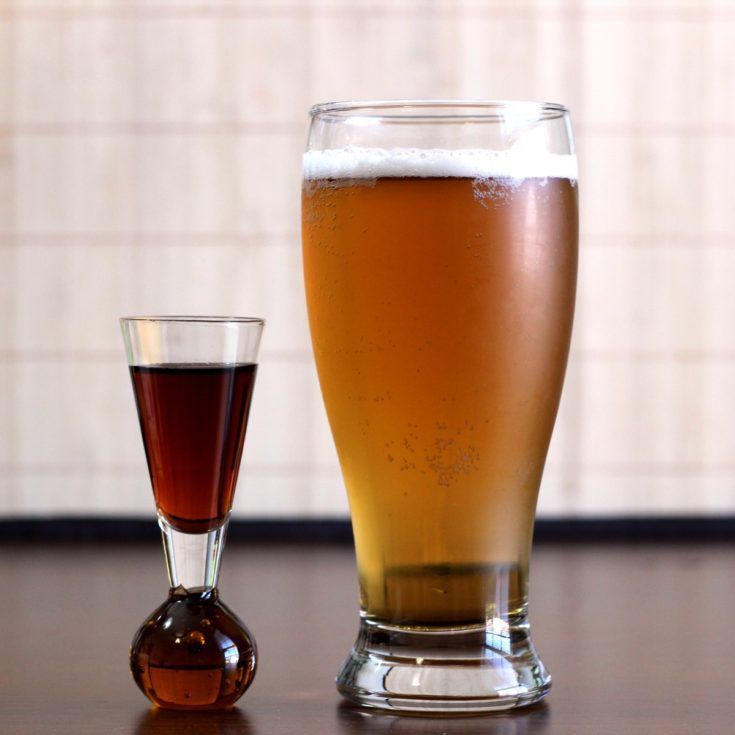 Classic Manhattan with Orange Twist
A Classic Manhattan with Orange Twist is one of the few cocktail drinks made of a mixture of bourbon, vermouth, bitters, and, obviously, an organ twist -or stemmed cherry-. It's commonly served in a martini glass.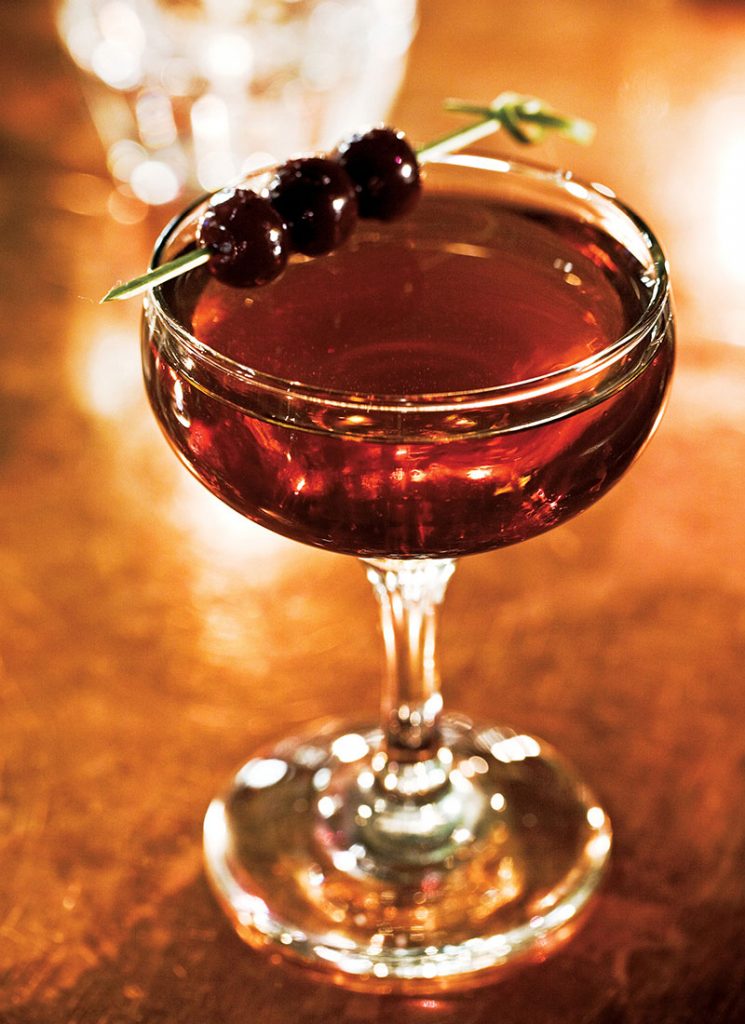 Dirty Martini
This cocktail is a mixture of two ounces of gin, one fourth ounce of vermouth, one fourth ounce of olive juice and green olives. It's the kind of drink that's ordered by a charming, mature and classy guy. To make it, combine the gin, vermouth and olive juice in a cocktail shaker and stir, then strain it into a chilled martini glass and garnish it with as many olives as you consider necessary.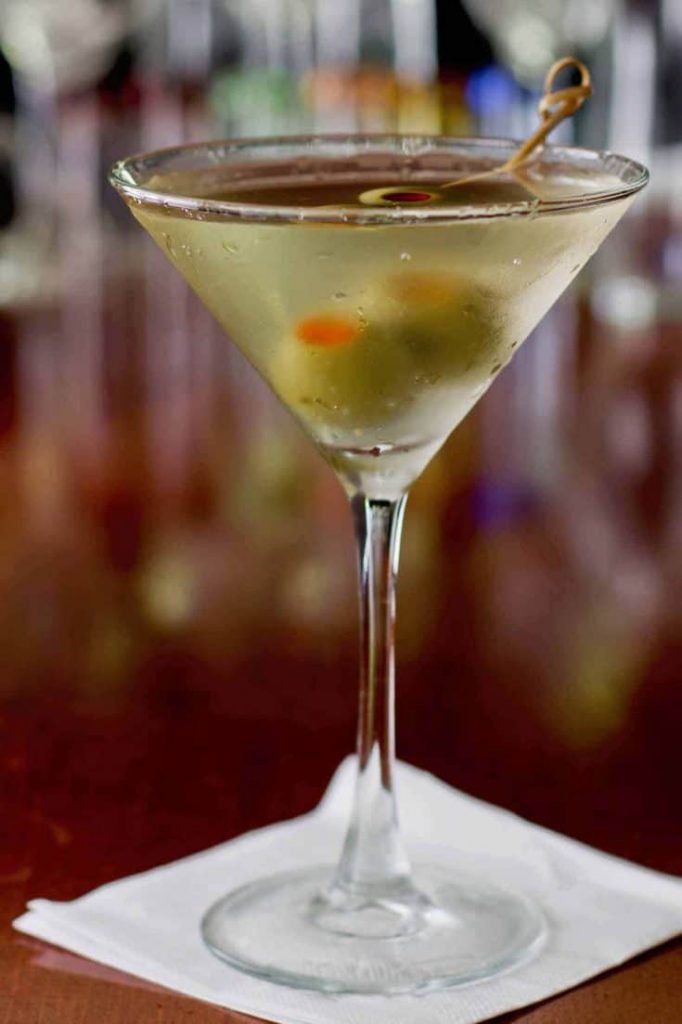 Irish Car Bomb
This cocktail is way tougher than the Jagermeister: a combination of half an ounce of Irish cream -preferably Baileys- and half an ounce of Irish whiskey mixed and poured into a shot glass and later dropped into a pint glass of Irish stout.
This cocktail is drank more like a shot, and should be chugged in one go. This is a celebratory drink for men and should only be consumed once per night, ideally to finish off a night of drinking with some bravado.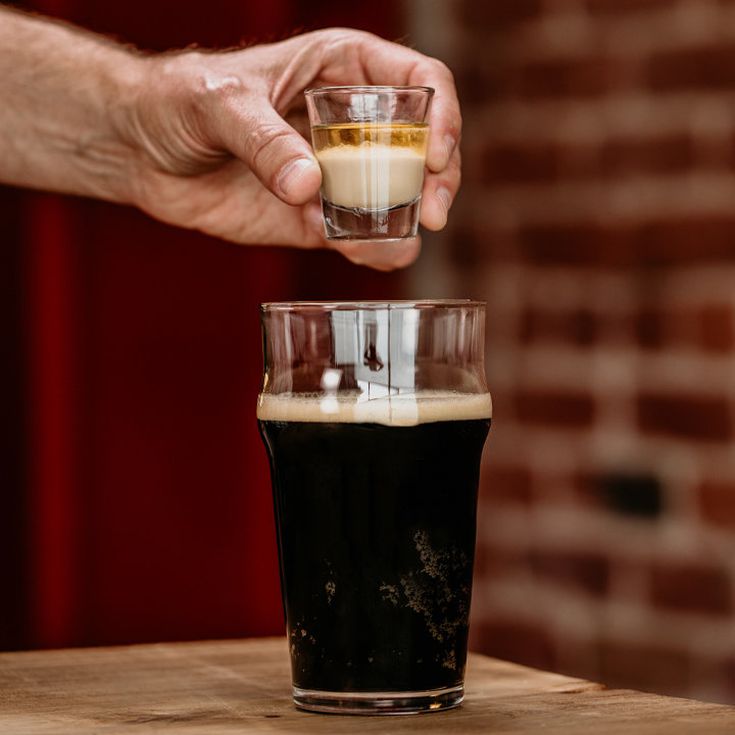 Sazerac
This American cocktail was originally made with cognac, but now rye whiskey has replaced it -two and a half ounces-, with absinthe -or Herbsaint-, honey, two bitters, and a sugar cube, with a lemon peel for garnish. In an Old-Fashioned glass, muddle the sugar cube with a few drops of water, add several small ice cubes, then rye whiskey, both bitters and stir. Roll a few drops of absinthe in another glass and pour off the excess. Lately, strain the contents of the first glass into the second, and garnish it with a twist of lemon peel.
This type of drink has made a resurgence with the re-introduction of absinthe to the American market and can be commonly found in New Orleans bars, where it originated from.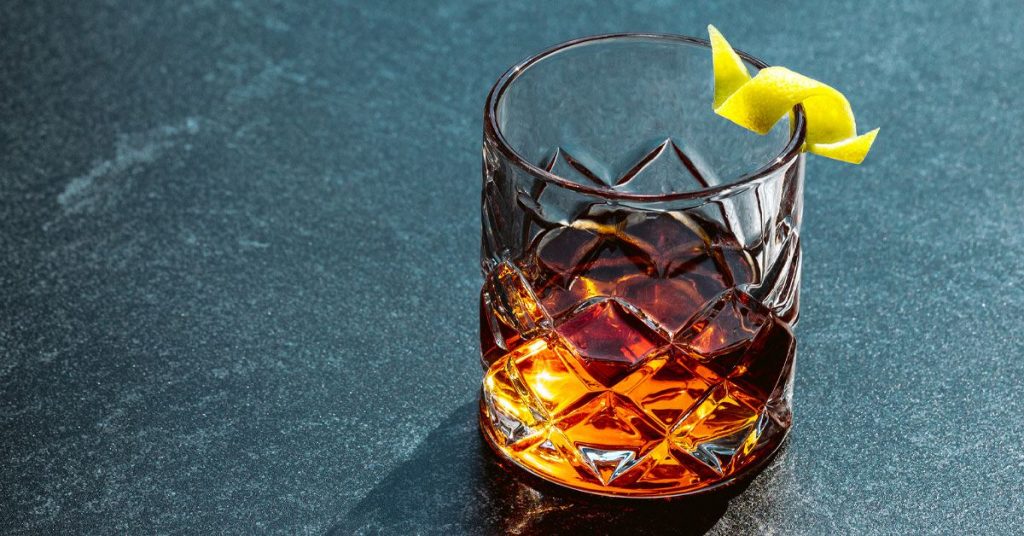 Boulevardier
This cocktail was credited to American writer Erskine Gwynne while he was staying in Paris. It's sometimes confused with the Negroni, and even though both are made of red vermouth and Italian though the Boulevardier uses whiskey, not gin.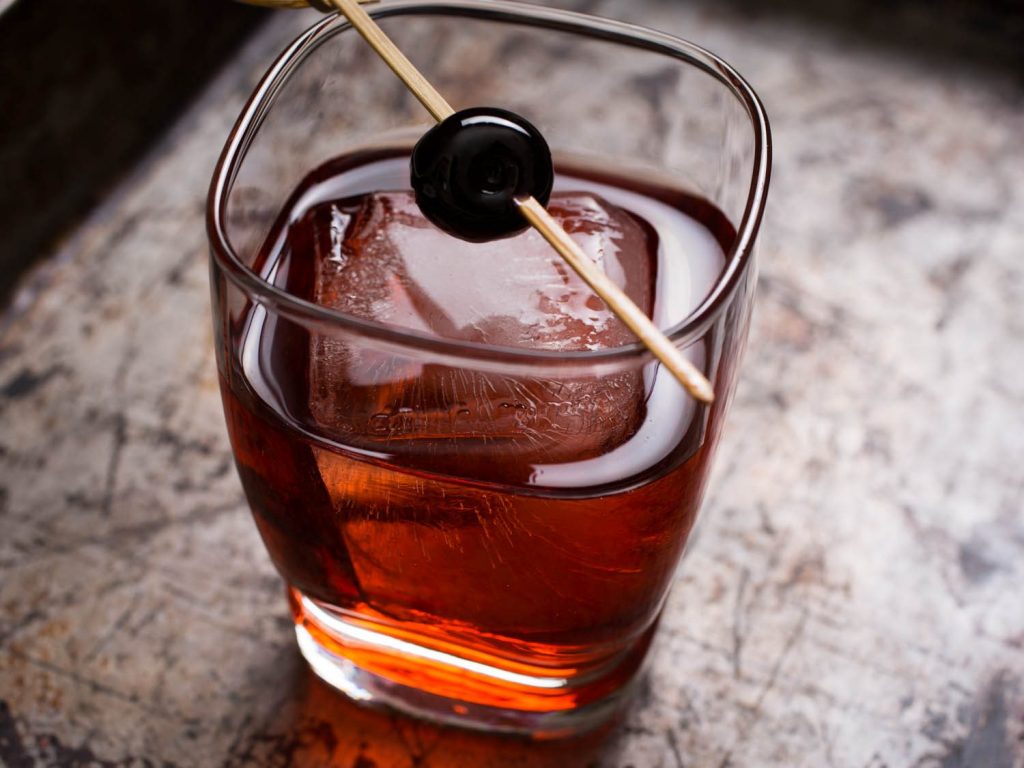 Pimm's Cup Fruit Cocktail
Also known simply as a 'Pimm's cup', this classic cocktail originated as a health tonic in 1840s London. This cocktail is a mixture of gin, fresh lemon juice and ginger ale served with assorted fruits as a garnish. The name Pimm's originated from the brand of gin it was most commonly served with. The lemon juice and ginger ale can also be substituted for lemonade, which is commonly done in the American south.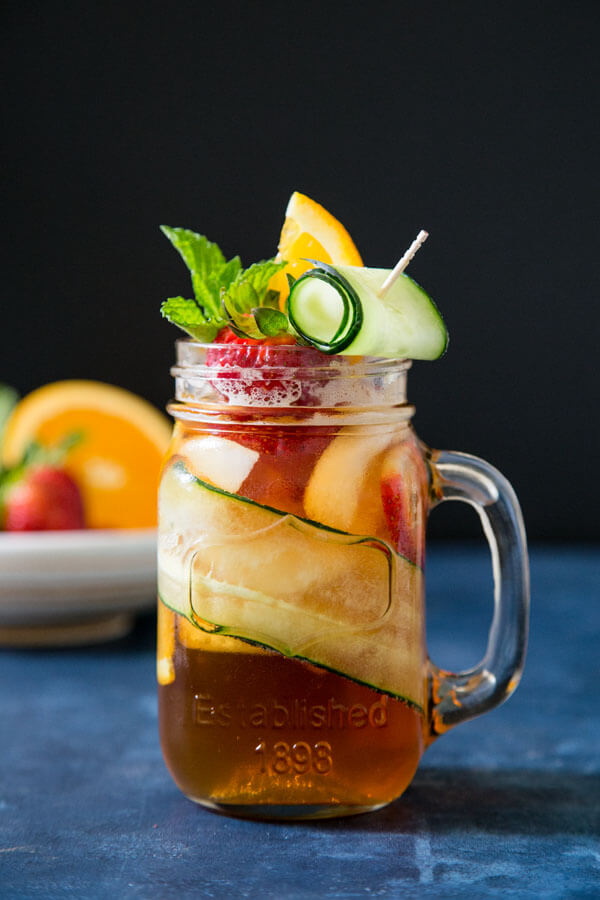 Honorable mention: Root beer schnapps
Personally speaking I am a fan of root beer sodas, although I rarely drink it much now as an adult. This flavored liquor variety is versatile for making a wide number of cocktails, such as a spiked hot cocoa, a dirty root beer float or my favorite incarnation, the pirate's float. To make a pirate's float you add root beer schnapps with a spiced rum and a cola.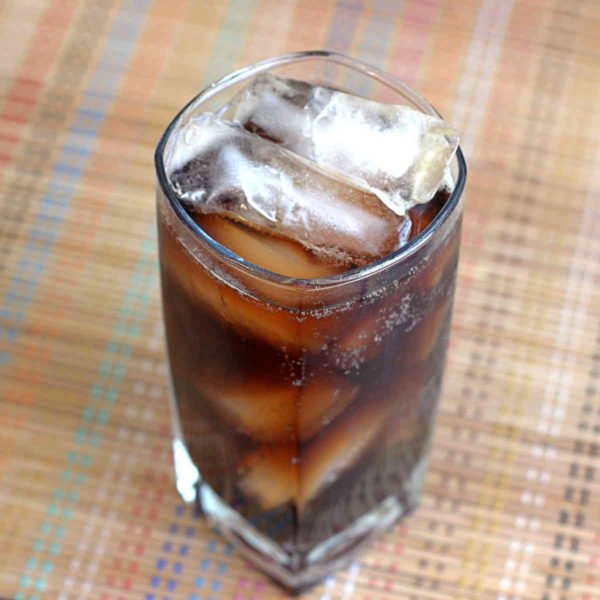 Have any other cocktails you'd recommend? Let us know in the common section below.