Is your bedroom bare bones with a mattress laying on the floor and your clothes piled up in a corner? Or are you still using the bedroom furnishings your parents bought you when you were twelve years old? For many men they struggle to figure out how to decorate their apartments or starter homes after they have moved out of their parents nest or the college dorms. Well fear not young man, in this Millennial Gentleman article we're going to provide some excellent suggestions on how to upgrade your bachelor pad bedroom so that when you want to invite a lady over for an intimate evening your room looks like that of a man and not a little boy.
Of all the rooms in your home your bedroom is probably the most important, as it is the place where you ultimately want to bring your dates back to. Let's make sure this is a place that someone will actually want to spend some time with you at.
How to Upgrade Your Bed
If you're one of those people who are still sleeping on the futon you've had since college then now is the time to invest in a real bed. Not only will it make your space look more mature, but it'll also make for a better night's sleep. A platform bed with built-in storage is a great option for maximizing space.
As the bed is the centerpiece of the bedroom you should try to have a frame that is distinctly masculine. Here are some platform bed sets we recommend that are both affordable and modern.
What Size of Bed Should a Bachelor Have?
At minimum you should have a queen size bed if not a king size one. The reason for this is because you want to have enough space for sharing your bed with a beautiful woman. A bed is not only a place to sleep, it is also a place for lovemaking, lounging and entertainment.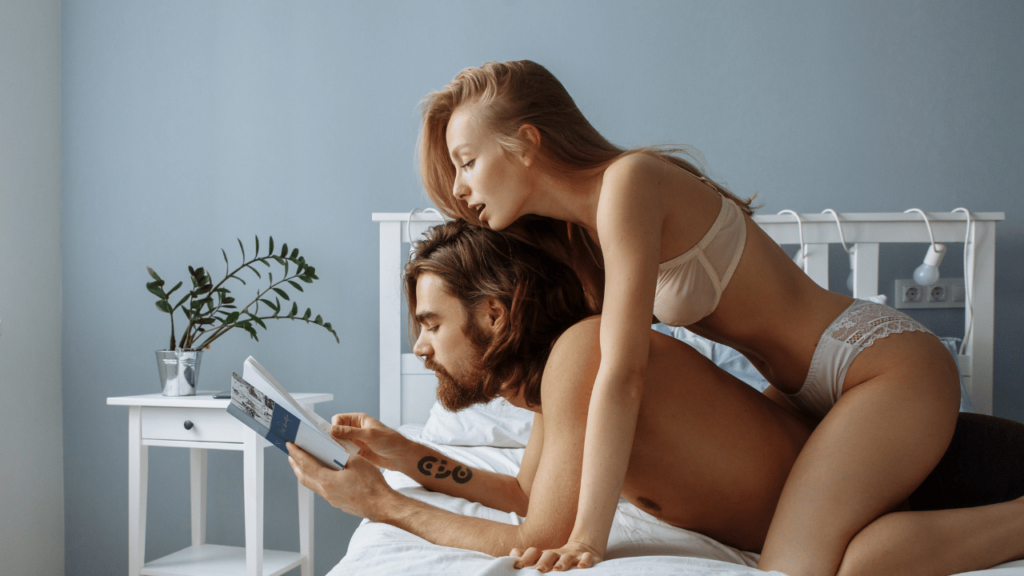 We recommend Tuft & Needle mattresses for your bedroom, especially if you are tired of tossing and turning on a mattress that's as comfortable as a concrete slab. Upgrade your bed game and impress any potential bachelorette that enters your abode with one of the most comfortable mattresses on the market. The Tuft & Needle is made with pressure-relieving foam that conforms to your body, giving you the support you need while still feeling like you're sleeping on a cloud. And forget about that annoying partner who moves around all night and disturbs your sleep. The foam's adaptive nature minimizes motion transfer, ensuring that you won't be awakened by any late-night wrestling matches.
But comfort isn't the only thing that makes the Tuft & Needle a top choice for bachelors. It's also a great value. The company cuts out the middleman and sells directly to consumers, keeping the price reasonable without sacrificing quality. The Tuft & Needle mattress also has a sleek and modern design, with a simple grey cover that'll seamlessly blend in with any bedroom décor. Plus, it's easy to set up and requires no extra tools.
Consider Going Retro With a Luxury Waterbed
Waterbeds have come a long way since their heyday in the 1970s and 80s. Not only are they now more stylish and modern, but they also offer a number of benefits that make them a great option for a bachelor pad bedroom.
First, waterbeds are known for providing excellent support and pressure relief. This can be especially beneficial for men who may suffer from back or joint pain. The water in the mattress conforms to the shape of the body, providing personalized support and reducing pressure points.
Second, waterbeds offer a unique and luxurious sleeping experience. The gentle rocking motion of the water can help to lull you into a deep and restful sleep. The temperature of the water can also be adjusted to your liking, providing a level of comfort that traditional mattresses simply cannot match.
Third, waterbeds are durable and low-maintenance. Unlike traditional mattresses that need to be flipped and rotated, waterbeds require little upkeep. The water in the mattress is also less likely to become compressed and lose support over time.
Fourthly, having sex on a waterbed is a unique experience and this is the main reason why waterbeds became popular in the 70s-80s. Due to the way the mattress moves you basically feel like you are floating, with your combined bodyweights distributed over the surface of the mattress which makes it possible to have sex in positions that more firm mattresses make uncomfortable. The water also tends to make the bed have a bouncy shiftiness to it, which can help increase the intensity of your hip thrusting once you get into a good rhythm with it. If you particularly like missionary position, a waterbed will enhance your enjoyment of it.
Finally, waterbeds are a great way to add a touch of personality and style to your bachelor pad bedroom. With a variety of designs and styles available, you can choose one that complements your existing décor and makes a statement in the room.
Here is an excellent waterbed option we recommend you consider purchasing for a bachelor pad bedroom,
Overall, a waterbed is a great option for a bachelor pad bedroom. It offers excellent support and pressure relief, a luxurious and unique sleeping experience, durability, low maintenance and a touch of personality and style.
Drawer Dressers For Your Bachelor Pad Bedroom
If you want to upgrade your bachelor pad bedroom and take your game to the next level, you need to invest in a good dresser. And not just any dresser, a clothing drawer dresser.
First things first, let's talk about organization. You may think that piling your clothes on the floor is good enough, but trust us, it's not. A dresser with drawers will keep your clothes neatly folded and wrinkle-free, making it easy for you to find what you're looking for and look your best.
Next, let's talk about style. Having a dresser in your bedroom shows that you're a grown-ass man who has his shit together. Plus, it's a great way to add some character to your space. Whether you opt for a sleek modern design or a vintage piece with character, a dresser can be a stylish addition to your bedroom.
Third, let's talk about space-saving. Most bachelor pads are not known for being spacious, so a dresser can help you maximize the space you have. With a dresser you can store your clothes and other items, freeing up space in your closet and on your floor.
Finally, let's talk about impressing the ladies. A well-organized and stylish dresser can make a great impression on a lady friend, showing her that you are not only a man who takes care of himself but also a man who is responsible and has his life together.
Here are some great clothes drawer dressers we recommend for your bachelor pad bedroom,
Statement Furniture for Your Bachelor Pad Bedroom
You should look to add a statement piece of furniture to your bedroom if you have the space for it. This can be anything from a vintage leather armchair to a modern accent chair. Not only will it add some personality to the room, but it'll also give you a place to sit and, you know, talk to the ladies.
Set the Mood with Specialty Lighting
Let's talk about lighting. Ditch the overhead ceiling light and instead opt for a dimmer switch and a few table and floor lamps. Not only will these create a more intimate setting, but it'll also give you the ability to set the mood for bedroom sexy times.
One of the most modern and luxury looking lights for a bachelor pad right now are spiral LED lamps. These lamps are essentially a lighted sculpture that looks impressive in your home and is sure to be a great conversation piece when you take ladies into your bedroom. "Hey, come check out my amazing lamp" is a good line to move things into a more intimate setting.
Wall Art for Your Bachelor Pad Bedroom
Finally you should add some personal touches. Hang some art on the walls, add a few plants and invest in some nice bedding. Not only will it make the space feel more like yours but it'll also make it more inviting for guests.
And there you have it, folks. A few simple upgrades that will take your bachelor pad bedroom from frat boy to foxy in no time. Happy decorating!